Art, Craft & Design
Overview
You will be introduced to a range of traditional and new media, including drawing and sculpture. Knowledge of Art, Craft and Design will be developed through research, the development of ideas and working from first-hand experience. You will develop practical and theoretical knowledge and understanding of relevant materials, processes, and ways of conveying ideas, feelings and meanings.
Entry Requirements
You must have at least a grade 5 GCSE in an Art and Design subject. Students without this will be invited to attend a portfolio interview in order to identify the most appropriate area of study.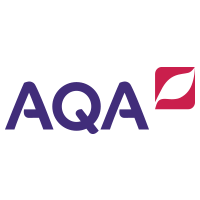 Modules / Topics
You will produce practical and critical/contextual work in two or more areas of study, for example, Fine Art, 3D design or Textile design.
Component 1 (Personal investigation)
You will develop work for a personal investigation into an idea, issue, concept or theme supported by written material of 1000-3000 words.
Component 2 (Externally set assignment - 15 hours supervised time)
You will produce personal work in response to one of eight exciting starting points.

Trips / Visits / Enrichment
Art and Design students have previously visited a range of galleries, both locally and abroad. Recent visits include; Laing Gallery, BALTIC Centre for Contemporary Art and the Musée du Louvre in Paris. Previous students have also exhibited their own work. 

Assessment
All Art and Design subjects are coursework only. This means that every task counts towards the final grade at A Level.
You will develop creative ideas and broaden your horizons in a variety of ways, including library, exhibition and internet research and experimentation using different media. Work will be lecturer and peer assessed in events such as critique sessions. All students will engage in analytical thinking and writing and documentation of projects.
What do our students say?
The support staff at NSFC have been amazing, helping me with my mental health, college work and getting me to lessons. They have gone above and beyond when supporting me, to make sure I stayed at college to achieve my goals. Th...