Psychology
Overview
Psychology is the scientific study of the mind and human behaviour. If you are interested in understanding the complexity of human nature, then Psychology will give you an insight into how and why people behave in certain ways.
Entry Requirements
Students are expected to have achieved at least a 5 in Psychology, if taken, or a similar essay-based subject at GCSE.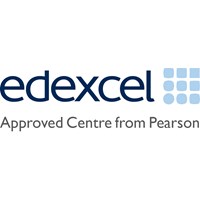 Modules / Topics
Social Psychology
Cognitive Psychology
Biological Psychology
Learning Psychology
Child Psychology
Clinical Psychology
During these topics you will develop an understanding of research skills and be required to conduct your own practical studies. As such it is useful for students to have sound numerical and scientific skills.
The issues and debates topic highlights these skills and requires you to critically discuss the scientific challenges when studying psychology, including ethics, individual differences and social control.

Trips / Visits / Enrichment
Psychology in the Real world enrichment looks at how psychology has been and is used in a real world setting.
Positive Mental Health enrichment teaches students skills to be able to cope with a variety of stressors. The course includes yoga, art therapy, mindfulness.
Trip to University of Sunderland to experience a day in the life of a Psychology student.

Assessment
Three papers – all 2 hours
Paper 1: Foundations in Psychology
Paper 2: Applications in Psychology
Paper 3: Psychological Skills
What do our students say?
Psychology can be applied in mostly any situation which makes it one of the most interesting subjects I have studied. I was amazed at how many different theories and concepts there are, all explaining how the mind shapes each p...