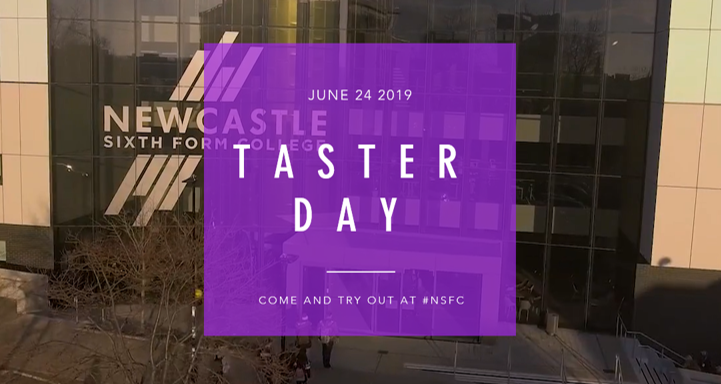 This is an unique opportunity to come and try some of the 26 subjects you could study at Newcastle Sixth Form College.
There will be short interactive and fun classroom experiences combined with a range of social activities.
We offer site tours and a day crammed with activity to make you see what life at Newcastle's biggest sixth form college is like.
This event is perfect for all students with a confirmed offer for entry in September 2019 and anyone wanting to apply for a space.
To register for the Taster Day, CLICK HERE
Newcastle Sixth Form College
Westmorland Rd
Newcastle upon Tyne
,
Northumberland
NE4 7SA